Update: If you want to receive future invitation then Register yourself for our newsletter.
Samsung presents a meet for bloggers from all walks of life!
This weekend if you are in Delhi & wanted to be part of a party bloggers meet then register now to join in the fun and we will get back to you with an invitation.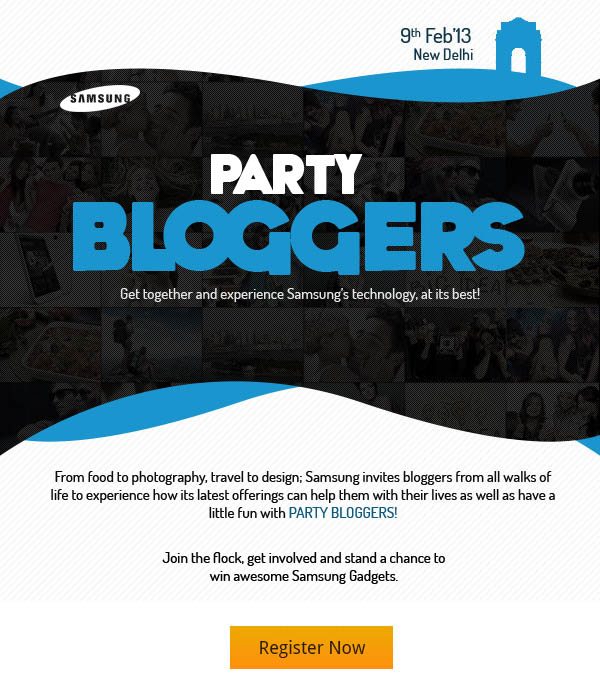 We usually send exclusive news, event invites & review devices to our closed group, if you want to be a part of it then you can subscribe for it here.