On 26th Nov, 2012 we had executed #AntiObesity Drive on twitter for one of our client (VLCC as Social Media Agency) with an aim to create awareness around the cause to stay healthy and fit. The overall campaign crowdsourced more than 800 unique tips & reminded users to stay concerned about their health.
Infographic Report of #AntiObesity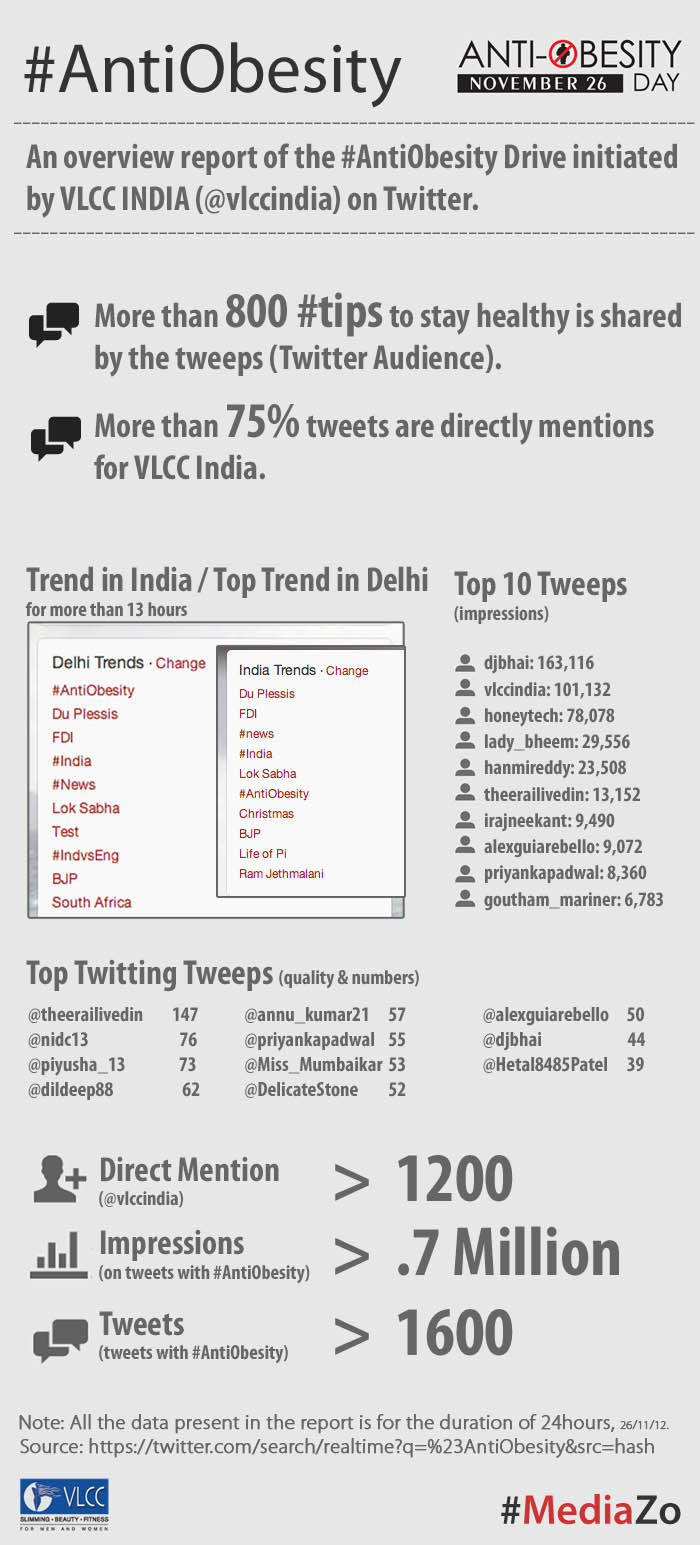 Some of the Insights of the Twitter Campaign:
More than 800 #tips to stay healthy were shared by the Twitter audience.
More than 75% tweets were directly mentioned to VLCC India.
The hashtag trended in India & at Top spot in Delhi for more than 13 hours.
More than 1600 tweets were recorded in 24 hours.
A month ago while sharing the experience of our #FeelingBeautiful casestudy we had also shared few points to keep in mind to trend on twitter. If you are planning any campaign on twitter then it is recommended that you should research on the hashtag. Hashtag should be compelling & witty enough to drive the spontaneous conversation on twitter.